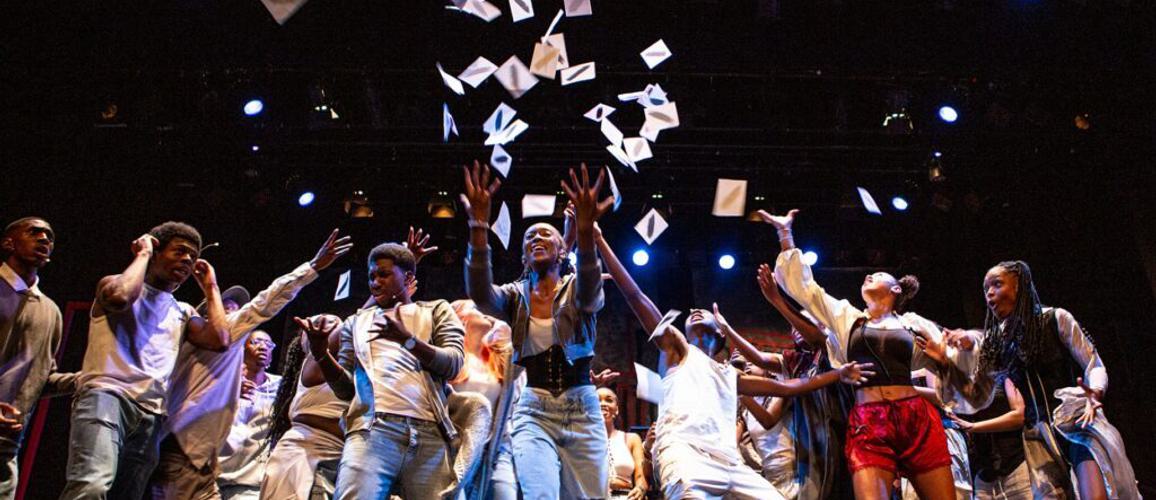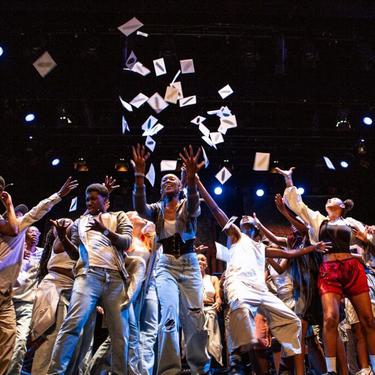 Artist Development Programme 2022: A Direct Message
News
8 Mar 2023
News Story
In August 2022, 45 young people came together to rehearse for 12 days to stage a brand-new musical on our main stage.
A Direct Message explores the experiences of young people; their joy, their sadness, their loss, their triumph and everything in between.
Our Artist Development Programme (ADP) is a two-week summer programme produced by Hackney Empire: Creative Futures. In under two weeks a company of 45 young artists and creatives, aged 14 – 19 years old, are mentored by industry professionals to create and present a sensational piece of new and original musical theatre. Stay tuned for details of how to get involved with ADP 2023!
Creative team:
Story by Sumāh Ebelé
Devised by the ADP 2022 Company
Director: Yamin Choudury
Associate Director: Stella Odunlami
Associate Director: Kane Husbands
Drama Practitioner: Andre Fyffe
Drama Assistant: Elizabeth Ayodele
Head of Music and Co-Musical Director: Ty Lowe
Co-Musical Director: Diarra Walcott-Ivanhoe
Vocal Director: Rianna Kellman
Music Assistant: Hannah McCarron-Gamez
Music Assistant: Elijah Aduu
Choreographer: Olivia Shouler
Assistant Choreographer: Poppy Tremlett
Dance Assistant: Khalif Shakeil Edwards
Designer: Becca White
Assistant Designer: Sherna Simpson-Thomas
Design Assistant/Peer Mentor: Hannah Schlenker
Young Company Photographer: Joshua Ashby
Creative Producer: Rachel Horowitz
Assistant Producer and Company Manager: Fatima Sheekhuna
Stage Manager: Vanessa Sutherland
Image gallery