Recent highlights
With free projects for 4,000 young people every year, have a look through some of our recent highlights!
Image gallery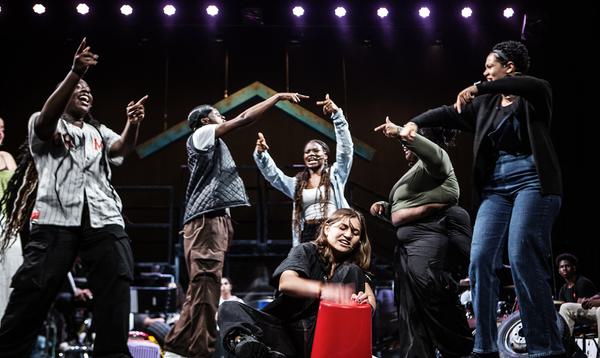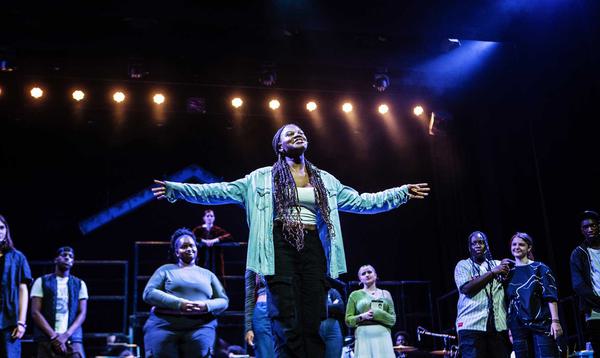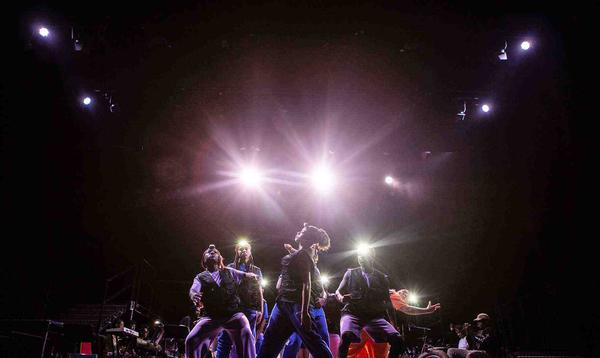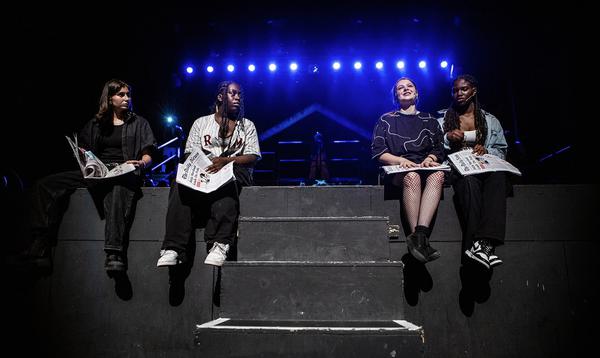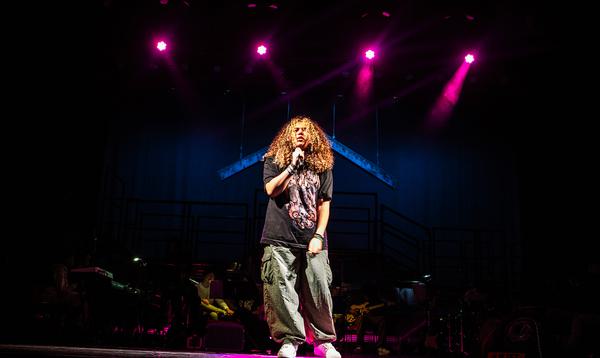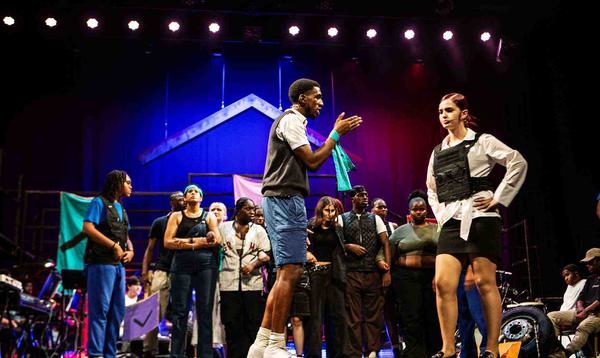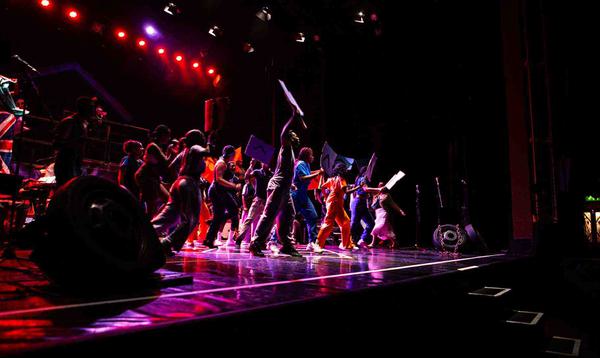 Artist Development Programme (ADP) 2023
UNmuted: A revolution has never sounded so good
In August 2023, we brought together over 50 young creatives to stage a brand-new musical on our main stage in just 10 days! UNmuted explores the power of a group of young people standing up for what they believe in.
In a world not so different from our own, a new law has been passed making music illegal. By chance, a group of young people find a safe space, a secret space, where music can exist again, and begin plans to fight the power.
Alter Ego 2023
After a year off from the live show, in February 2023 East London's biggest talent showcase Alter Ego was back in Hackney. Taking to the stage were over 90 young performers alongside headliners BackRoad Gee, Amaria BB and Jammz, and we were thrilled to crown Skadeuces (SKD) as our winners.

With over 1,300 young people in the audience and 50 young people working behind the scenes in event planning, production management and marketing, and a massive social media presence, Alter Ego 2023 huge was a huge celebration of the aspirations and creative talents of young people in Hackney.

During the break from the live show, our 10th Alter Ego was filmed for broadcast under COVID-19 safe conditions. Alter Ego 2021 featured just some of the hugely talented musicians who have participated in this unique event since it started. Watch our 10th birthday Alter Ego here.

"It was an amazing experience because we got to network with people and perform alongside some famous artists"

Ruby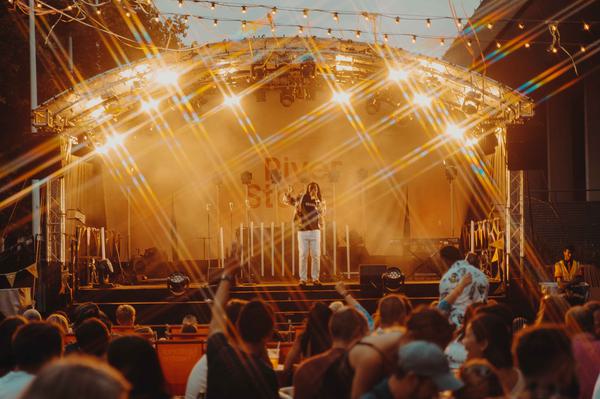 River Stage 2022 & 2023
Over the last two years, our Young Producers have been invited to programme a whole weekend at the National Theatre's River Stage, giving a platform to some of the most exciting young creatives in London. The last two years have seen the likes of Girls of Grime, Tracks on Tap, Kali Claire, BAC Beatbox Academy, Creative Futures alumi and many more take to the stage on the Southbank, with two weekends packed full of pure vibes.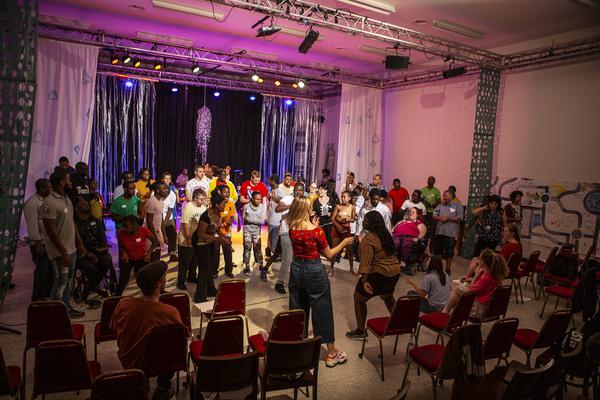 Limitless
Since 2013, Limitless has brought together an inclusive group of 40 young people aged 14 to 25-years-old on a five-day intensive creative arts programme every summer. Limitless focusses on young people with Special Educational Needs and/or neurodiversities but is open to anyone who is passionate about collaborating with others.

The programme creates a safe and supportive atmosphere where participants work with creative practitioners to explore issues that matter to them and turn that into a new piece of performance. The performance often includes singing, movement and BSL and is shared with an invited audience of 100 parents, carers and friends.

Limitless has previously been delivered in partnership with the Huddlestone Centre, and is now a collaboration between Hackney Empire and Hackney Shed.
Entry For All
Launched during the Covid-19 Pandemic, Entry For All is our scheme that is designed to support young people from Hackney and wider London to access sensational live performance and art & culture. Every year we programme a high-profile performance as part of Entry For All and all tickets are free for young people.
In 2022, for example, we brought Battersea Arts Centre and the BAC Beatbox Academy's production of Frankenstein: How To Make A Monster to Hackney, with over 1,000 young people experiencing the show for free. Watch the video above to see how the night panned out.
Artist Development Programme (ADP) 2021
NIGHTSHADE
After being closed for 18 months, in August 2021 we finally opened our doors again for the first Artist Development Programme in two years. NIGHTSHADE, a reimagining of Romeo and Juliet was performed by 40 young people aged between 14 and 19 years old. Created in just 12 days by the young company and a team of leading industry professionals and directed by our Artistic Director Yamin Choudury, NIGHTSHADE was a triumphant return of Creative Futures young artists to our stage.
"Being a part of Nightshade was a dream come true. It was my first time ever being on a stage and feeling professional in a sense"

Nate

Compulsory Subjects
In the summer of 2020, Creative Futures set out to create space for young creative entrepreneurs, arts activists and emerging artists to connect with and learn from some of most inspirational, impactful and recognisable figures and organisations from the worlds of arts, activism, business, entrepreneurship, psychology and sociology. Compulsory Subjects was designed to give participants better understanding of how to develop their own practice, expand their network, and create their own opportunities; filling in the gaps that the education system has ignored for too long.

Now in its third year, Compulsory Subjects continues to facilitate the most urgent conversations, working in collaboration with organisations such as the BBC, the Kofi Annan Foundation, EMI, the FA, TedX, and Netflix.